You know you've "arrived" when you can say I've got a backup camera in my car. How did you drive before it!
Having a vehicle with really cool features just makes driving more fun. It can also make it more safe. At Dynamic Motors, we strive to be the buy here pay here dealer in Austin that can actually get you in nicer vehicles, and newer models that have the special auto features you want in a car. Like Bluetooth, push button start, navigation systems and even backup cameras.
In-Vehicle Bluetooth
Bluetooth has pretty much become an essential for vehicles these days. You have to take the call, you have to connect, and its what you listen to when you drive, plus you have to do it all hands-free. Bluetooth in your car is the solution and we know you probably don't even want a vehicle without Bluetooth. That's why we try to get as many late model vehicles as possible on our lots featuring Bluetooth. If you want to make sure we have some for you, shop the site online and browse vehicles by special features, including Bluetooth, so you only see vehicles that have the features you want. Then go to the car lot that has the vehicles you want to see, or schedule an appointment when it works for you.
Push To Start and Navigation Systems
Never take the key out of your pocket again. These days, you want a car that knows its you that has walked up to the door and unlocks the door for you. Then when you sit in the car, don't struggle getting your keys out of your pocket. Just press the push button start. We know you want it.
We also know you want a navigation system. All our vehicles don't have navigation as it is a premium feature. But some do. Give us a call at the dealership and talk to one of auto consultants to see if they can find the right vehicle for you featuring an in-dash navigation system.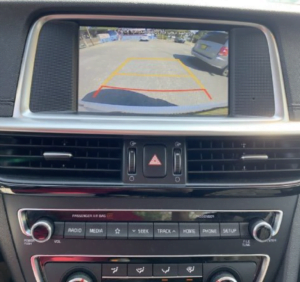 Backup Cameras for Your Ride
Having a backup camera in my car is a safety and luxury feature you deserve. Have you ever had a pain in your neck, and that makes it really difficult to look over your shoulder to back up? Backup cameras allow you to easily see behind you when backing up or pulling out of a parking space. It also lets you see the kids or stuff behind your car before you back out of the driveway. Just head to www.dynamicmotorsinc.com and search for a vehicle by feature.
Dynamic Motors is really excited to offer our customers all these special auto features, and to allow you to browse for vehicles by the feature you want. We're also proud to be the only BHPH dealer in Austin offering this quality of late model newer vehicles to people that deserve a second-chance for financing. Schedule a consultation today online, or just show up and shop our lots in the beautiful Austin outdoors. Our lots are in downtown Austin at 1500 E Cesar Chavez Street, and down south on the motor mile on the northbound frontage road at 8113 South IH-35. If you want a backup camera in your new car, truck, SUV or van, don't panic, go dynamic!